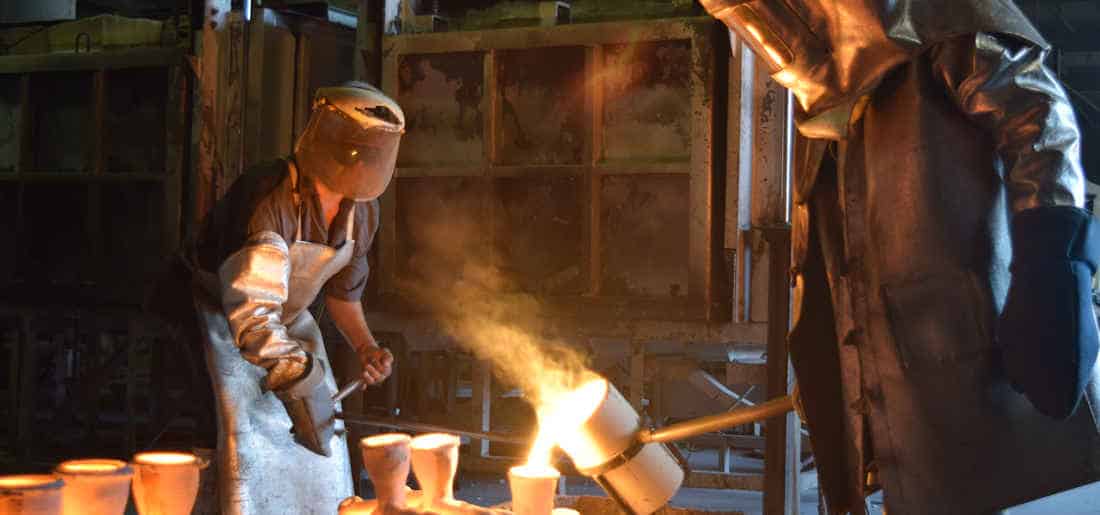 Yes, We are a Real Foundry, sort of...
When we started Black Oak Foundry, we partnered with our foundry supplier, we share the same building, have lunch at the same table and share the same shop floor.  The picture above was taken in our building, it is, and we are, a foundry.
We did this for a few reasons.  Our partner has over 45 years of experience casting everything from aerospace to recreation equipment, with everything in between.  Every day they honestly make parts in which performance is a matter of life and death.  That gives them the ability to produce a quality of parts that you wouldn't normally find in this industry.
Second.  Like you've heard a hundred times, sometimes who you know is more important than what you know.  We've known them for a really long time, we've been working with them for over a decade on a number of different products and projects.  So the fact that they agreed to partner with us really speaks volumes to the commitment they have to producing the finest products in the world.
Lastly, this arrangement allows them to focus on producing the finest metal casting possible and allows us to focus on new designs, marketing, product features, and most importantly, you, the customer.  We strive every day to improve our customer service, to ensure your experience is as fine as the products we deliver. 
That is our commitment to you, the finest products and the finest customer service available.
We are Black Oak Foundry.