Bordeaux Emitters – Private Residence – New Orleans, LA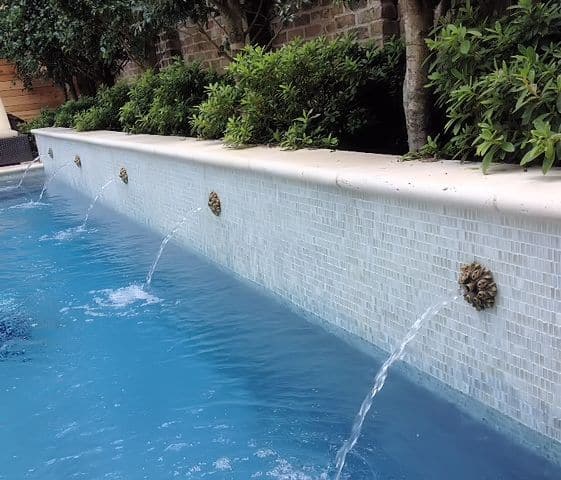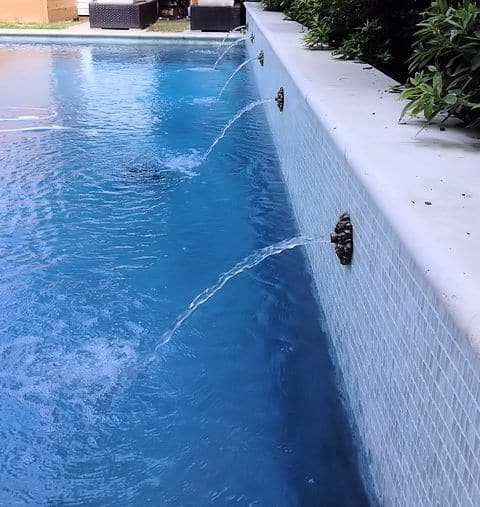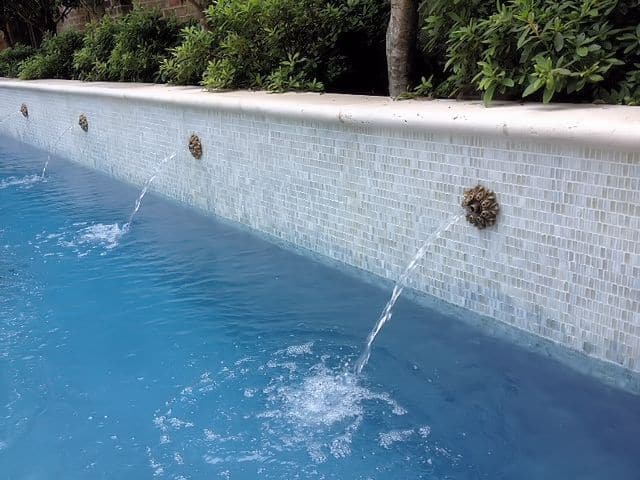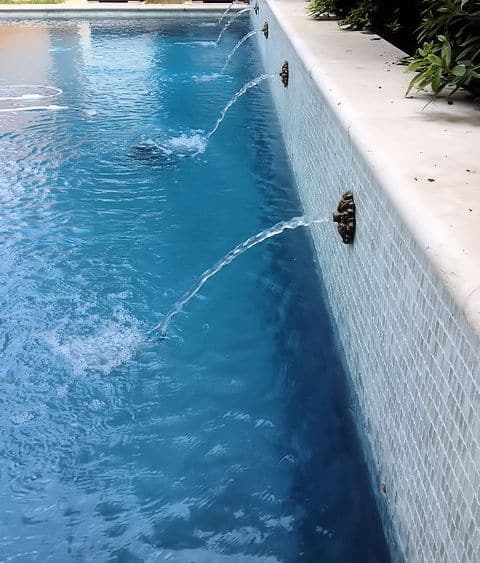 Bordeaux Emitters in antique brass finish complement the back wall of this new residential pool.
The large pool is a focal point of the home's backyard and features an open yet intimate feel while being surrounded by a backdrop of trees. All the elements put together is like an invitation to relax after a long day or take a refreshing break on a hot summer's day.
The Bordeaux Emitters are cast in 100% bronze and provide a laminar stream of water spilling into the deep end. Imagine walking on your backyard on a warm summer evening to the soothing sound of water gently flowing into the pool – inviting you to sit back and enjoy.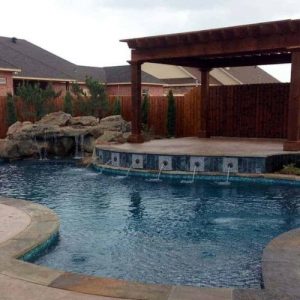 Bordeaux Emitter – Private Residence – TX Personal Oasis Talk about a personal oasis! This pool and deck designed by Stone, Fire & Water of Texas features a mix of natural rock, natural stone deck, and mosaic tile to create a beautiful backyard landscape. The eye-catching design incorporates multiple water features including deck water jets…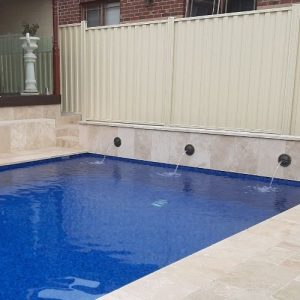 Acanthus Leaf Emitter – Private Residence – Melbourne, AU Relaxing Outdoor Space The soothing water sound that comes from Acanthus Leaf emitters makes someone's mind feel at peace and in sync with calm surroundings. Our customer found their haven at the comfort of their home in Melbourne, Australia. Click Here for More Projects and Examples…