Deco Scupper Diamond – Private Residence – Key West, FL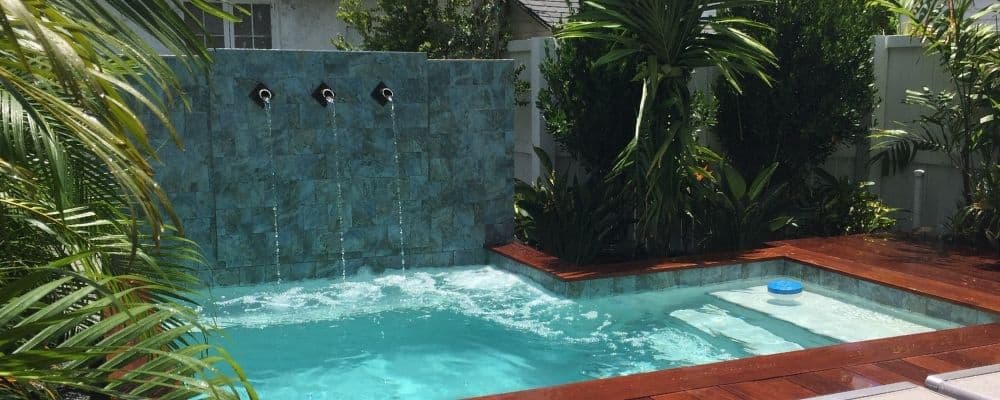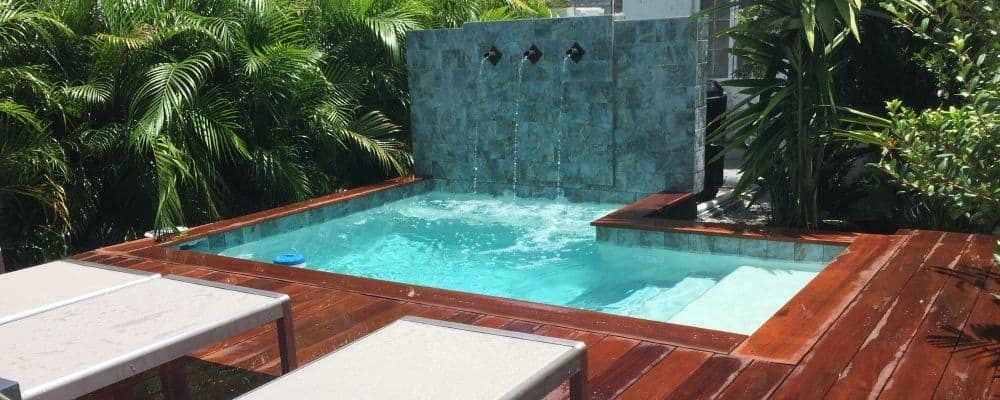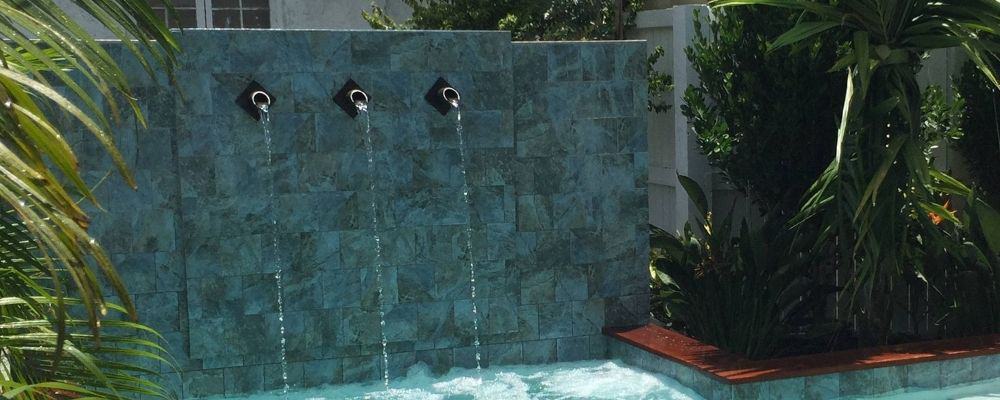 This beautiful backyard pool is both elegant and serene. This residence in Old Town Key West Florida is about four blocks from the Atlantic Ocean, making this the southernmost install of foundry artwork by Black Oak.
The three Deco Wall Diamond Scuppers create a unique water feature and add to the pool's modern and sophisticated design.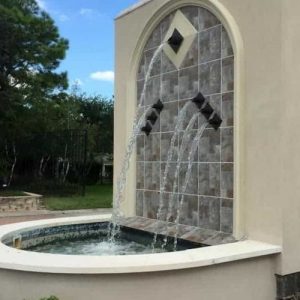 Deco Scupper – Glenn Haven Estates – Spring, TX Renovation of Entry Way Fountains A grand entrance indeed! When the Home Owners Association decided it was time to take on the challenge of renovating the entryway fountain to Glenn Haven Estates in Spring, Texas, they set out to design a real wow factor. Desiring a…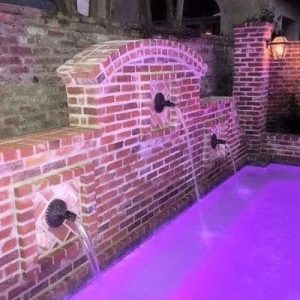 Acanthus Scupper – Private Residence – Baton Rouge, LA Outdoor Living Project What's not to love about this outdoor living project? Pool and backyard landscaping is at its most magnificent when it includes unique water features, lighting, specialty materials and design features. This private residence in Baton Rouge, LA makes great use of them all.…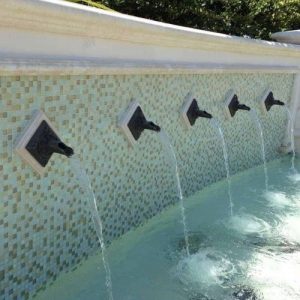 Oak Leaf Scupper Diamond – Quail West Country Club – Naples, FL Dramatic Presence Talk about a wow factor! Waldrop Engineering and Serenity Pools was tasked with the challenge of creating a dramatic presence along the entryway to a prestigious country club. Waldrop Engineering working closely with Serenity Pools and Spa did a great job…