Small Courtyard Spouts – Private Residence – San Juan Capistrano, CA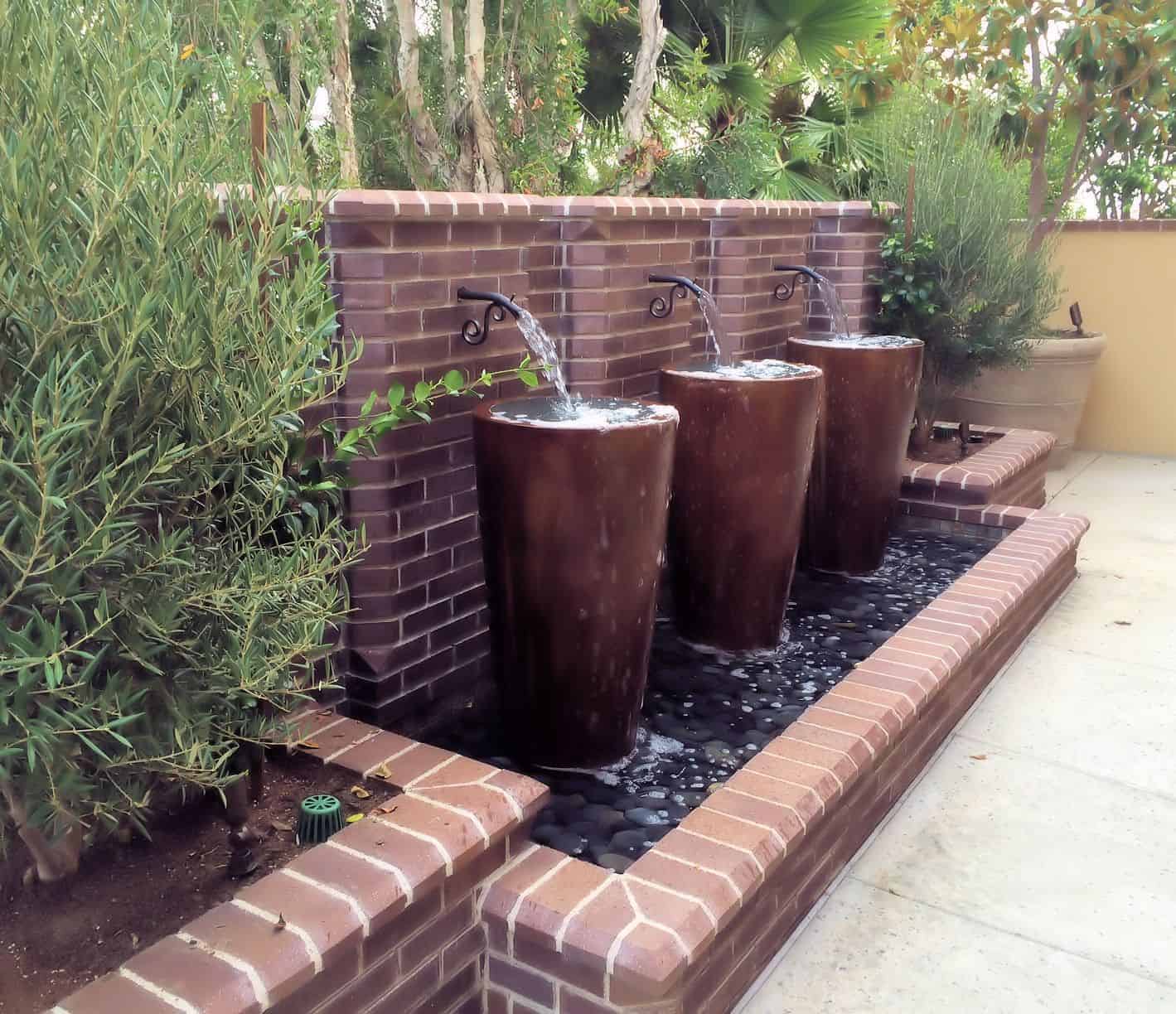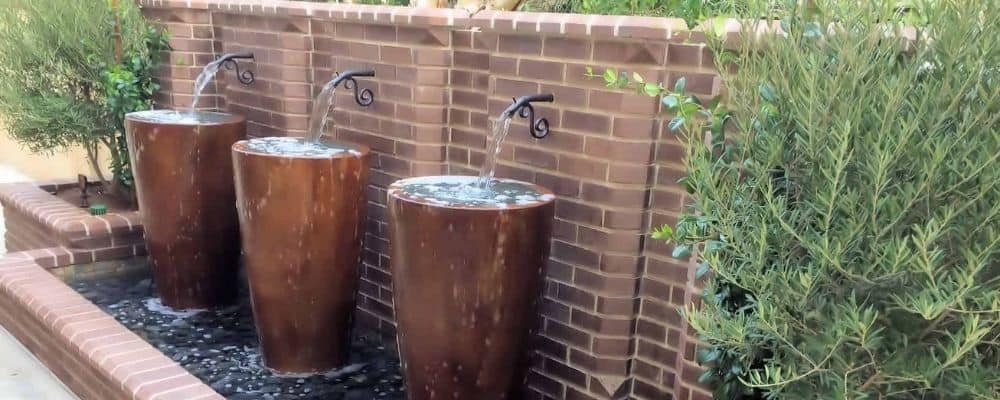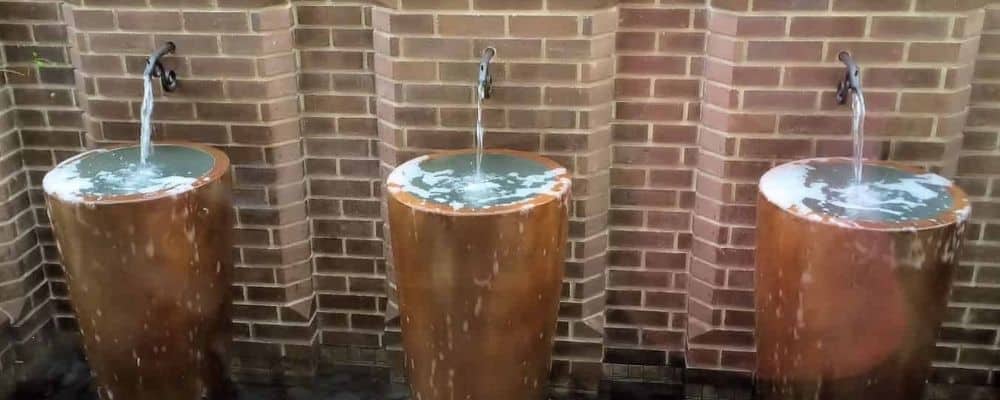 We love this featured project for so many reasons, including the unique design, the beautiful combination of natural resources, and of course, the soothing sounds of the perfect balance of water flowing throughout this stunning water feature. This private residence in San Juan Capistrano makes great use of oversize Asian pots and Mexican rocks in this landscape remodel to create a serene setting that invites comfort and reflection – the perfect morning coffee spot or a tranquil retreat after a long day.
The water feature is a focal point of the home's backyard and utilizes a beautiful array of Black Oak Foundry's small Courtyard Spouts in Oil Rubbed Bronze against a classic red brick wall. Our Courtyard Spouts are 100 percent copper and provide a robust stream of water that flows perfectly into the oversize pots and down onto the attractive Mexican rocks.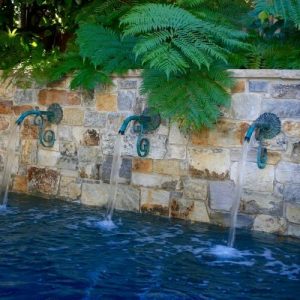 Large Courtyard Spout with Versailles – Private Residence – Sacramento, CA Change of Season Landscapes created this custom water feature for a Tudor-style courtyard garden in the Fab Forties neighborhood of Sacramento, CA. Design goals required the pool to fit in with a rustic-organic look while providing a functional pool and just enough ambient splash…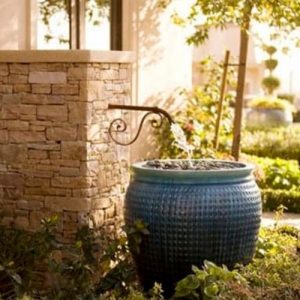 Courtyard Spout – Private Residence – Newport Beach, CA Simple, Appealing and Effective This Mediterranean-style fountain blends both form and function in one simple and elegant design. AMS Landscape Design Studio uses a single Large Courtyard Spout from Black Oak Foundry and a large clay pot to create a stunning simple water feature. Although looking…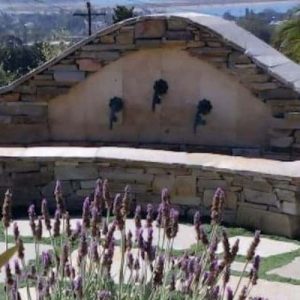 Bordeaux Spout – Private Residence – La Jolla, CA Gorgeous and Eye-Catching Verdant Custom Outdoors created this elegant front yard remodel on a residence in La Jolla, CA, that included a beautiful fountain with gorgeous spouts from Black Oak Foundry. The finishes on the fountain included a heavy flagstone cobble veneer and imported French limestone,…