Bordeaux Spout – Private Residence – La Jolla, CA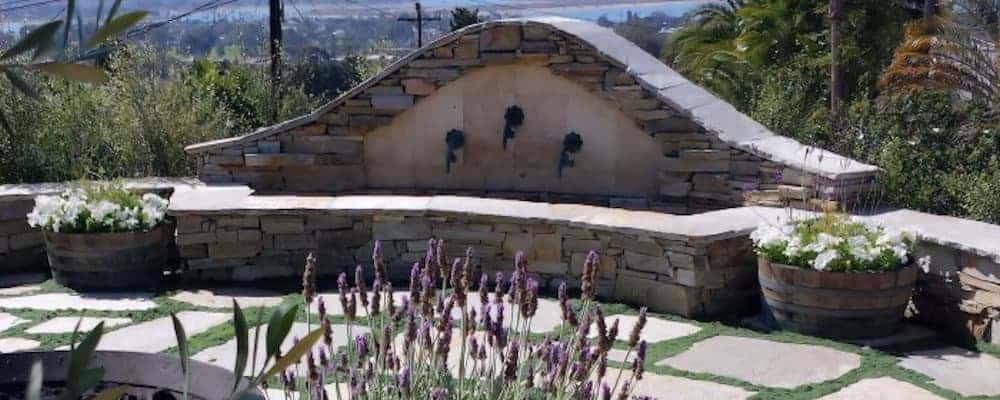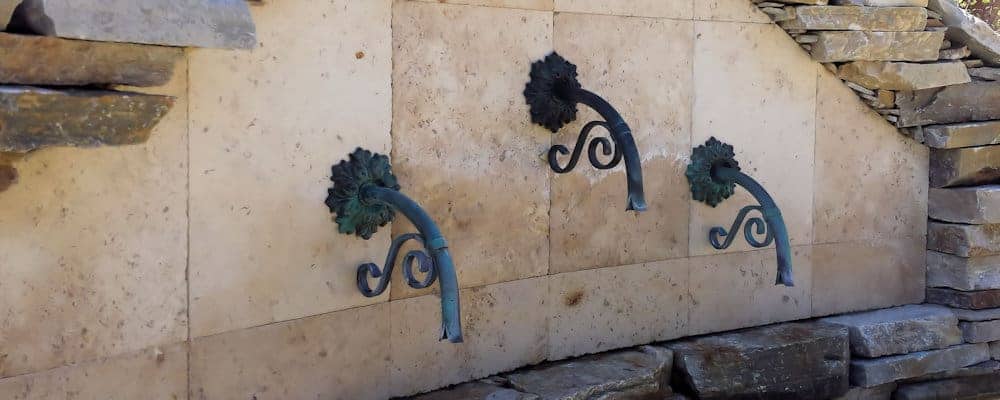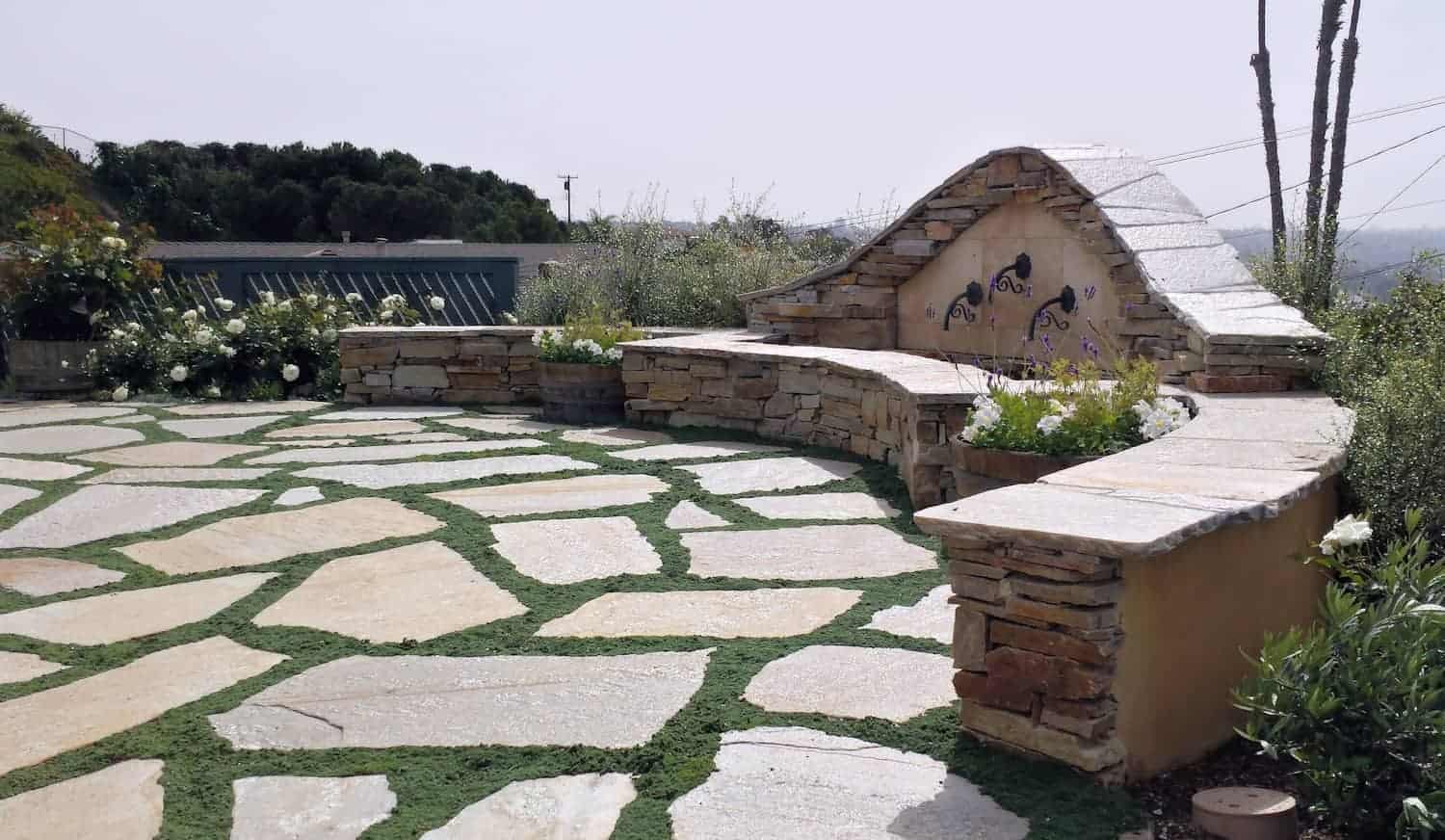 Gorgeous and Eye-Catching
Verdant Custom Outdoors created this elegant front yard remodel on a residence in La Jolla, CA, that included a beautiful fountain with gorgeous spouts from Black Oak Foundry. The finishes on the fountain included a heavy flagstone cobble veneer and imported French limestone, which makes for an eye-catching and enticing focal point for this private residence.
Keith Lowry, the president and principal designer of Verdant Custom Outdoors, strategically placed the fountain to screen-adjacent properties and framed the beautiful view of Mission Bay and the Pacific Ocean.
The project owners love the fountain, the gorgeous patina on the Bordeaux Spouts, and the wonderful ambient noise that the water feature provides nightly at happy hour. Seat walls extend to both sides of the fountain to allow for plenty of up-close seating for those evenings when friends and neighbors join in the fun.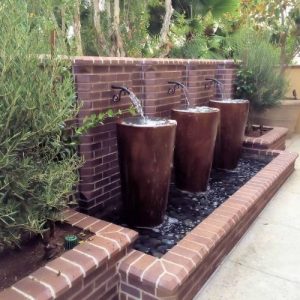 Small Courtyard Spouts – Private Residence – San Juan Capistrano, CA Perfect Balance We love this featured project for so many reasons, including the unique design, the beautiful combination of natural resources, and of course, the soothing sounds of the perfect balance of water flowing throughout this stunning water feature. This private residence in San…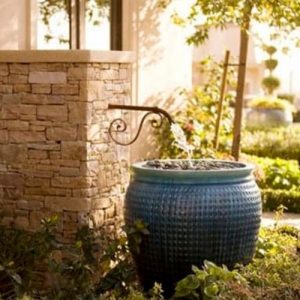 Courtyard Spout – Private Residence – Newport Beach, CA Simple, Appealing and Effective This Mediterranean-style fountain blends both form and function in one simple and elegant design. AMS Landscape Design Studio uses a single Large Courtyard Spout from Black Oak Foundry and a large clay pot to create a stunning simple water feature. Although looking…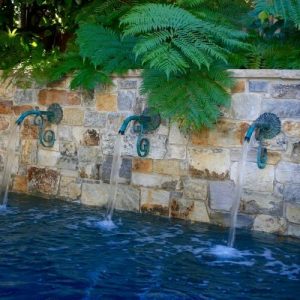 Large Courtyard Spout with Versailles – Private Residence – Sacramento, CA Change of Season Landscapes created this custom water feature for a Tudor-style courtyard garden in the Fab Forties neighborhood of Sacramento, CA. Design goals required the pool to fit in with a rustic-organic look while providing a functional pool and just enough ambient splash…